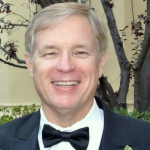 Our speaker this month will be Orville Beach, W6BI. Orville was scheduled to speak last fall, but the closure if I-5 that evening created a colossal traffic jam, and he was forced to turn back. This time, hopefully, things will be back to normal and Orville will be able to make it to our meeting in good time.
Orville K. Beach, W6BI, is a member of the Simi Settlers Amateur Radio Club of Simi Valley, California. Orville claims he is now All Digital, All the Time! He earned his Novice license in 1967 with the call of WN6WEY and has held an Amateur Extra class license for the past 17 years and has acquired the vanity call of W6BI.
As an example of All Digital, All the Time, look at his operating style:
CW for four years
RTTY for 11 years (teletypes, homebrewed terminal units, then homebrewed computer interfaces and programs)
VHF Packet radio for about 10 years – helped build up a packet network down the California coast and east to Tucson
QRT off and on for a couple of years
Pactor for 2 years
PSK31 off and on for a couple of years
2014..  Digital Mesh radio on the microwave bands
Although he enjoys digital more than analog radio, he says that his principal interests are technical as well as ragchewing. Orville's  topic will be, "Digital Mesh Networking for Amateur Radio." This should prove to be one of the more interesting topics we have had recently, so everyone should try to male the meeting. We will be hosting Orville for dinner before the meeting at Cody's in the Turnpike Shopping Center at 5:30 PM. Everyone is welcome to join is.
We hold our Club meetings at the Goleta Union School District, 401 N. Fairview Ave. in Goleta, right across the street from the Goleta Library. Doors open at 7:00 PM and the meeting starts at 7:30 PM.
Post expires at 11:00pm on Friday February 19th, 2016 but will still be available in the archives.