Via Tim Woolever KJ6OIL -President of the Satellite Amateur Radio (SARC) Club.
I would like to invite all in remembering and celebrating the life of Eric George Lemmon WB6FLY.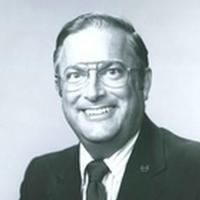 A memorial will be held at the Satellite Amateur Radio Club W6AB, Vandenberg AFB on the afternoon of Aug 6, 2016 at 2:00 pm.  This is on Vandenberg AFB property but base gate access is not required.  Excellent directions can be found at   http://satellitearc.com/directions.html.  Ham Operators: Talk-in on 145.360 -131.8, one of Eric's repeaters.
The Satellite ARC will be holding a meeting at this facility the hour before the memorial from 1:00 to 2:00 pm.  Everyone is invited to participate in the meeting and presentation.  SARC was one of the favorite passions of Eric's.  For information about the club, please contact any of the officers or myself.
The memorial will be outside in the paved parking lot.  Parking will be on the fields.  These fields have not been maintained and have gopher and ground squirrel holes, some holes are large.  So please take care while driving and walking at the facility.  No designated handicap parking or facilities are available.  Minimal restroom facilities, please plan accordingly.
Current plans have a sound system, 2 – 10×30 foot awnings and lots of chairs. Vandenberg's Honor Guard will perform a ceremony and playing of taps.
Tim KJ6OIL
Post expires at 8:35pm on Saturday August 6th, 2016 but will still be available in the archives.