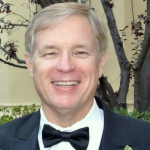 This month's presenter will be Orville K. Beach, W6BI. Orv is a member of the Simi Settlers Amateur Radio Club of Simi Valley, California. He hereby announces to the world that he is All Digital, All the Time!
As an example of All Digital, All the Time, look at his operating style:
CW for four years
RTTY for 11 years (teletypes, homebrewed terminal units, then homebrewed computer interfaces and programs)
VHF Packet radio for about 10 years – helped build up a packet network down the California coast and east to Tucson
QRT off and on for a couple of years
Pactor for 2 years
PSK31 off and on for a couple of years
2014.. Digital Mesh radio on the microwave bands
Orv brags that his last HF SSB QSO was in 1975…
Although he enjoys digital more than analog radio, he says that his Principal interests are technical as well as ragchewing. Which brings us to Orv's topic that he is looking forward to presenting to us at our Club meeting. If you haven't already heard of it, you will surely hear about it during his presentation. It is called, "Digital Mesh Networking for Amateur Radio." Come with an open mind and let Orv fill it with lots of interesting concepts that are probably new to you.
We hold our Club meetings at the Goleta Union School District, 401 N. Fairview Ave. in Goleta, right across the street from the Goleta Library. Doors open at 7:00 PM and the meeting starts at 7:30 PM.
Post expires at 7:14am on Saturday October 17th, 2015 but will still be available in the archives.