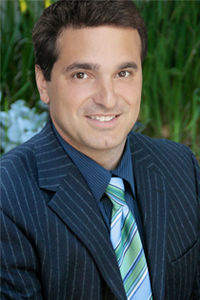 SBARC member and local Santa Barbara ham Levi, K6LCM recently had the opportunity to travel to Cuba legally under the U.S.'s new relaxed travel policies. While he was there he visited a Cuban Amateur Radio station and met with local radioaficionados in Havana! Levi will share photos and video from his visit which includes a never-before-seen peek at some of the ingenious homebrewing and repairs that have kept Cubans stations on the bands – including operating many digital modes – despite so many challenges to maintaining radio equipment.
Join us for Levi's presentation at the June SBARC Club meeting. Don't miss this rare opportunity to get an inside look at life in this mysterious and forbidden island and learn what being a ham in Cuba is really like!
Also on the agenda for the evening will be a brief discussion about this year's ARRL-sponsored Field Day, which starts on Friday, June 26, for the setup and goes on the air for 24 hours straight beginning at 11:00 AM Saturday, June 27. Tom, N6YX, is da man in charge. He invites you all to come out to the Camino Real Shopping Center at Storke Rd. and Hollister Ave., just across from the movie theater, and see what you can do to help us to get on the air and make those contacts and to show the public what Amateur Radio is all about. What an opportunity that will be! There is some talk about a BBQ afterwards. Come find out.
We meet Friday, June 19, 2015 at the Goleta Union School District, 401 No. Fairview Ave. across the street from the Goleta Library. The doors should open around 7:00 PM so come early and shake some hands, especially those of Levi.